"the body: a home for love" -A Stunning Reclamation
In the words of founder Deun Ivory, "the body: a home for love, is a beautiful integration of wellness, activism, and the arts; merging all of those for the purpose of sensory healing through visual storytelling and dialogue around sexual trauma and the black female body."
"Even the name to me is an affirmation," Ivory continued. "Because it speaks to the identification of the body as a place for God's spirit, for love and joy, comfort and beauty. When you think about sexual trauma and survivors, a lot of times we're robbed from experiences of joy and self-love, what it means to be free in our bodies, and through the body: a home for love I'm essentially advocating for this process of reclaiming."
The realization of this extraordinary initiative began unraveling last year when Deun's attention turned to a grant program released by VSCO, that was looking for stories on empowering marginalized people. Intrigued by the subject, and motivated by her friends, the idea organically sprouted as Deun filled out her application.
"The concept for the grant was home," she recalled. "At first I thought, 'ok, maybe I can talk about black people's beauty. But God and I were going back and forth. I had this feeling that I had to deepen my photography practice and use it to heal myself. When the thought 'you should do your project on sexual abuse' came up, initially I was like 'No!' But it kept coming up, and I trust God in my life. I felt like obviously there's a reason he wanted me to do this on sexual abuse, and I thought 'Fine, I'll interview black women about their healing experiences regarding sexual trauma.' That's when I began thinking about home like a body, and how the body should be a place of love."
Deun referred further to her deliberate focus on black women: "I don't think that black girls or black women are ever seen through the lens of innocence, I feel like sometimes it's nearly impossible for the world to see us as innocent. I decided I wanted to focus on women who look like me, and who were never given a chance to speak about their sexual trauma because they've been blamed by their community for their own abuse, and sexualized at a young age."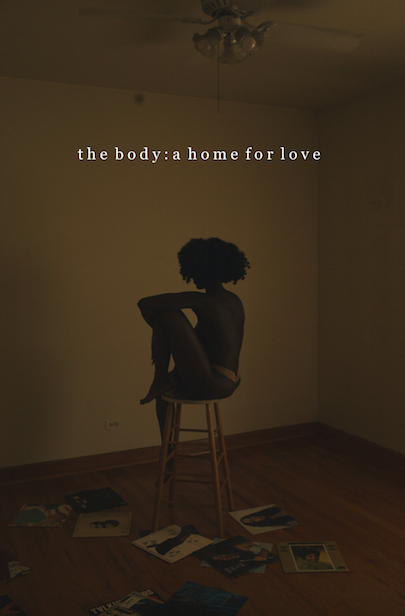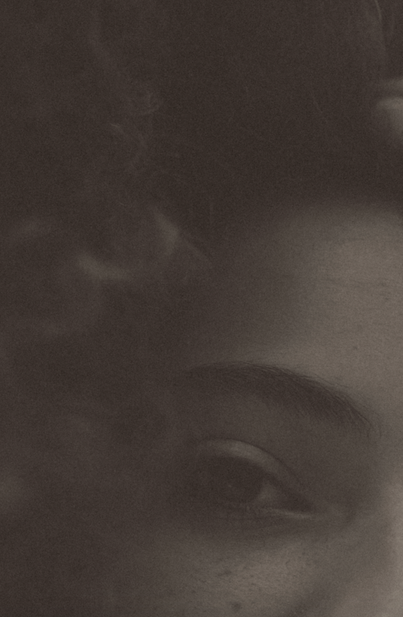 Upon sending the grant application, Ivory knew it was meant to be. "Even though thousands of people had applied, I just had that thought, you know? When you just know? I was like 'this is mine! I have this in the bag!'" she reminisced laughing.
Hearing back from VSCO brought an incredible wave of excitement. There was crying, screaming, and Deun was impatient to begin the work -although at the time she really had no idea about the amount of healing, growth, and transformation ahead.
"Talking to women for six months, traveling with them, photographing them, and having these very intimate sessions, I was able to come to terms with the fact that I had not accepted my own trauma. I had always pushed it to the back of my mind. I didn't know just how much emotional labor I would have to do, and how much of a paradigm shift would happen in my life. I made a lot of personal life decisions after that project; so many things that God revealed to me about my own healing journey and about different unhealthy behavioral patterns that I cultivated due to my trauma."
When the grant was over, Deun thought she would close with an art show, and that would be it. "But God was like Nah, that ain't it. You need to think bigger," she eagerly recalled.
Experience has shown Deun that her talents for photography and story-telling have incredible healing powers she's in an ideal position to harness. "Through my work as a photographer, I realized early on that I'm not called to just take pretty photographs, that's not what God has me in this space for. What he has allowed me to do is to create a visual experience that offers healing. I use photography as a restorative tool for black women. Whenever I'm photographing them, it's more than just 'oh do this pose and do that.' It's a celebration of each other, I'm affirming them, I'm showing them the way God sees them, I'm encouraging them to see themselves the way I see them, which is beautiful, whole, and liberated."
As for the importance of storytelling, Deun's viewpoint was once again, profoundly moving. "Sexual trauma eats you up inside, nobody can say the opposite. I think that in some ways when you're holding on to something so heavy and detrimental, you're elongating the pain. And I don't know if there's enough conversation around sexual trauma being this toxic thing that we hold on to when we're not sharing. I get that it's hard, it's so hard, it's embarrassing, it's all of these things, but if you don't get it out of you sis, you've made a choice to allow it to continue poisoning you. What happened was not your fault, but you should have a choice to get rid of it, and I want women to know they have power. You have the choice to activate your own healing just by sharing with somebody."
As the conversation came to an end, we touched upon self-love, a concept that incessantly informs Deun's work, and which she explained in a thoughtful and fresh way. "Self-love is allowing discomfort to become a norm in your life when the ultimate goal is for you to grow, identify things that no longer serve you, and shed old identities that restrict you in some way. Self-love is nurturing yourself, giving yourself whatever you need. It's paying attention to yourself always, and making sure that you realize that you matter too and you can't serve other people in the way God wants you to serve them unless you take care of yourself."
To support this stunning initiative visit www.thebodyahomeforlove.org and follow @thebodyahomeforlove.
*This interview has been edited and condensed for clarity.
OTHER ARTICLES YOU'LL LOVE: